The Mighty Castleford Tigers
We probably ruin our chances of ever getting work from other clubs by looking biased as hell talking about our home town team... Oh well.
Okay let's get one thing clear from the start. We who work in this business are Castleford Tigers fans. Glad we made that clear, if you don't know who they are... Shame on you! The Tigers are a rugby league football club, they play in the highest league of the sport in Europe. I really hope I don't need to tell you where they play.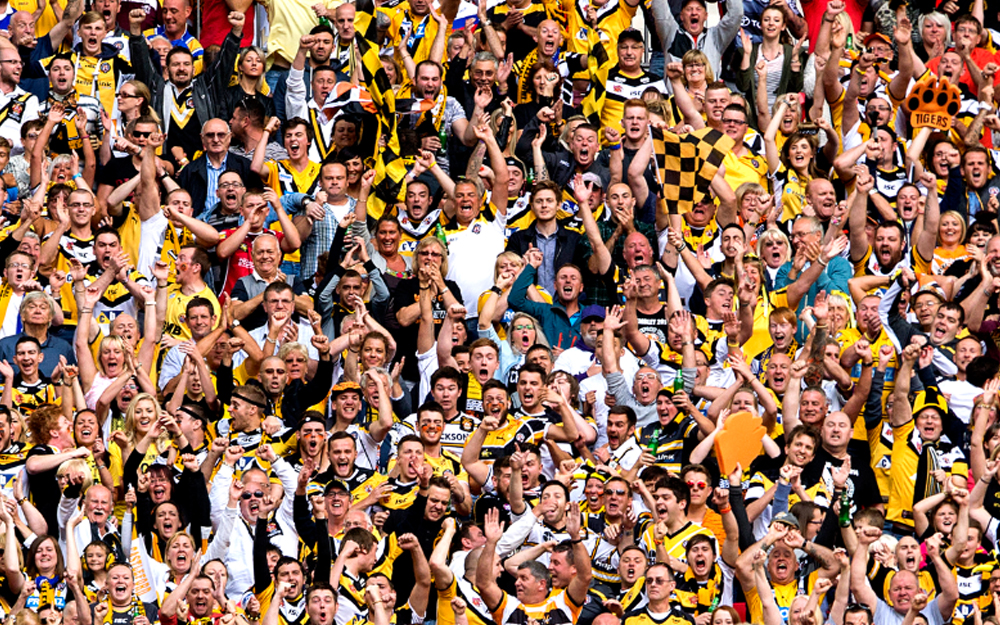 After a few years of hardship and a number of under/expectedly poor performance. Our Tigers had their best season in years. Beating almost everyone's expectations, including our own. Yes we'd have liked to do even better and to have won a trophy. But to go from where they were to where they finished this year. They really deserve a ton of praise and as fans it's been truly wonderful to see.
As people who work with the Tigers it's been even better to see. We always want to see our clients succeed and we try in our own ways to help them do that. Now we definitely can't claim to be a reason for the Tigers success this season. What we can say is that we've been delighted to be able to work with the Tigers at such an exciting time.
We provide creative design services to the Tigers, we design posters, tickets, season tickets, social media graphics, web graphics and more. Since the start of our relationship with the Tigers they've tasked us with everything from designing the frontage of their bar to doing a DVD cover. Both new ones on us at the time. Both we'd like to think with great results. We've been fortunate to meet with staff from the club through out the year. Much like the fans have grown happier and excited as the team garnered good results. So too have the staff behind the scenes. It's all rather infectious as we've found out!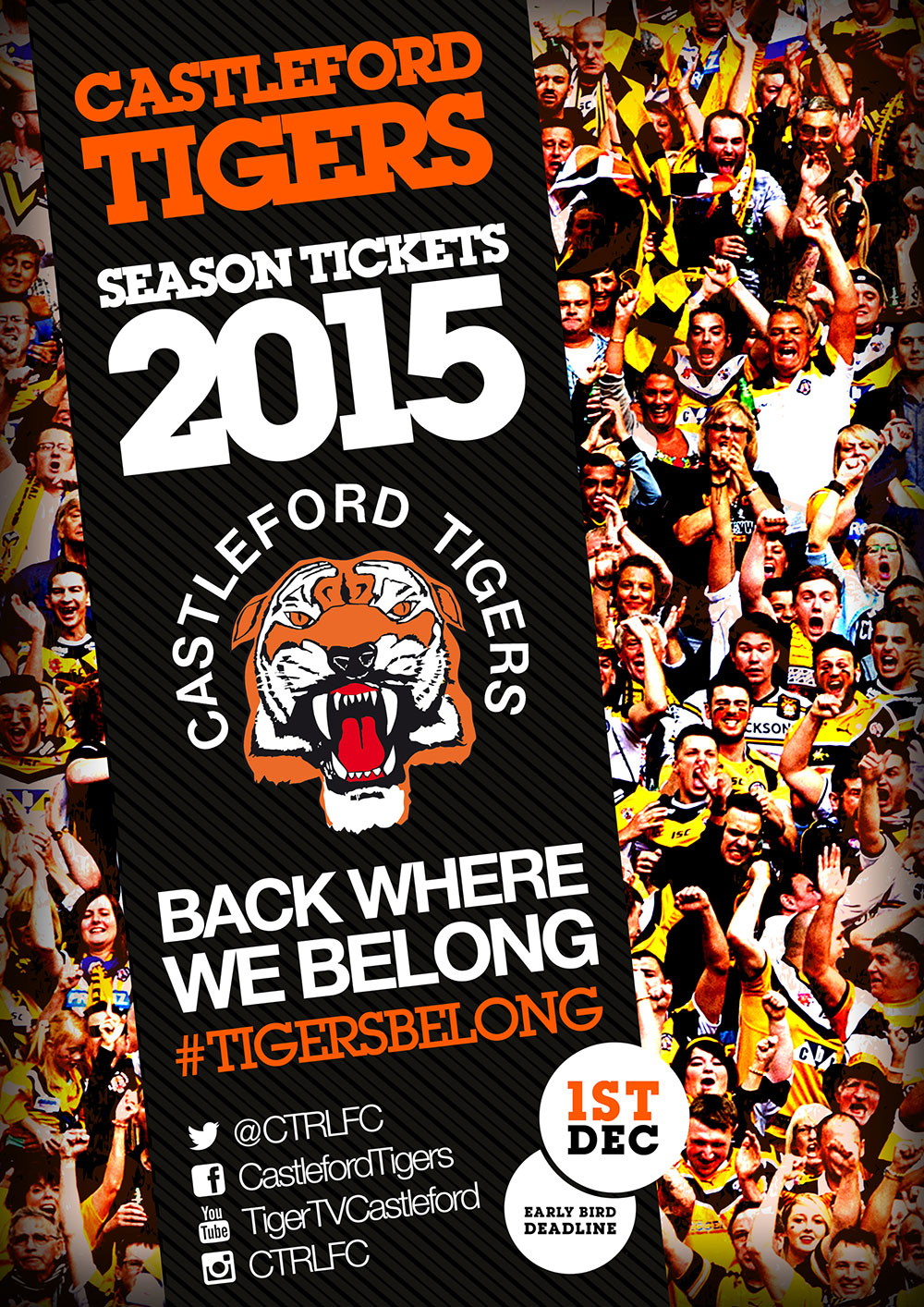 We've really loved working with the Tigers through this and for us it's simply thrilling to enter the ground and see the people in front of us using the tickets and season tickets we designed. It always puts a smile on our faces too when we're walking around town and see the posters and artwork we designed being displayed everywhere we go. Having that exposure as a small company and getting it through the success of a club you've supported since you were a child. The best way we can describe it, is slightly magical.
For us however as the players take a well earned break. It's our on season, there have been tickets to design for next year, whole new season tickets, new poster templates and lots more to be done. We definitely won't be getting any tries or tackles for the Tigers. But we can help them look the best they can. It's not a big contribution, but it's our contribution, and we are incredibly proud to be able to make it!
Be sure to check back for updates about what and how we helped produce material needed for the 2015 Season